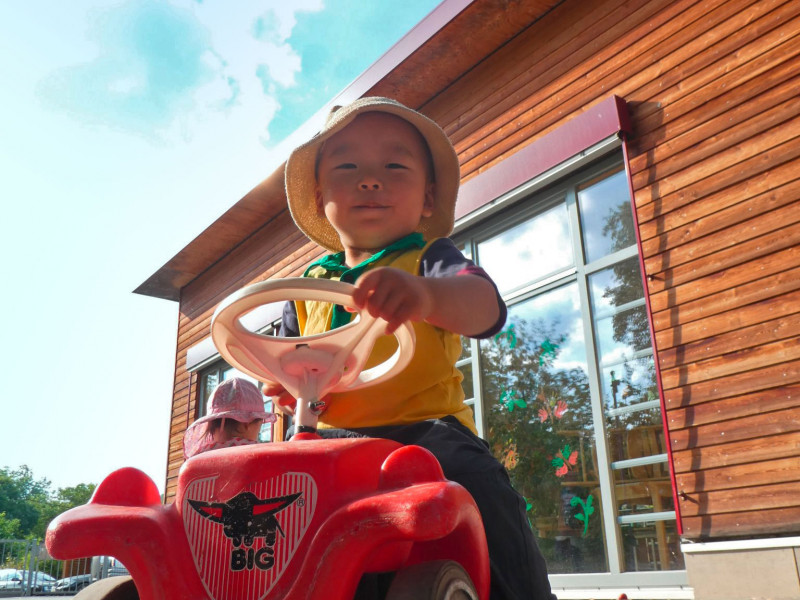 Kita BiLLY
BiLLY is a bilingual kindergarden with a diverse mixture of different children and adults. We are taking care of 50 children. Here the children learn about the diversity of humans and benefit from our different skills, cultures, traditions and values. We are on the way to inklusion and we create our life in our kindergarten that everybody has the same chances for education and encouragement. We work on the basis of the »situational approach« according to the principles of an open concept. This work is supported by the architecture of our house. We give children the opportunity to develop and also security. We encourage every child individually and make sure to support all their talents and skills. Special needs educations and therapies are being bedded into our daily routines.
We take care of children from one until they go to school. We have space for eight children with special needs to help them on their way into society. Therefore we create beneficial structures and abolish obstructive barriers.
Our scientific basis is formed by the pedagogy of diveristy, the guidelines of the »situational approach« and the concept of the progressive educational movement. Our work is characterized by an inclusive pedagogy, bilingualism and an openness towards new scientific impulses.